Hypnosis for Birth
With Tracy Barrett Adams
Self-Paced Program with Unlimited Live Online Support
8 hours of Self-Paced Learning:
Learn to connect to your natural birthing instincts
Rapid and instant self-relaxation techniques and deepening techniques
Breathing techniques for labor and birth
Hypnotic relaxation and visualization
A section devoted to partner's role throughout labor and birth
Massage and pressure techniques for comfort
Natural ways to encourage your body into labor
Positions and activities that help labor to progress
Collaborating with your care team
Advocating for yourself and your baby
How these tools can help if you're facing a medical concern with your pregnancy
8 Hypnosis MP3s:
Connect mind and body with confidence and calm
Release fears
Breathing techniques for labor and birth
Ongoing Teacher Connection
These live-online 45-minute sessions with Tracy ensure mastery and confidence with the benefit of ongoing individualized attention. These sessions are available throughout your pregnancy - you may attend as many of these sessions as you choose for support, practice, and connection.

Materials Mailed to You
Almost as soon as you enroll, we'll mail a hard copy of the Parent Guide, and some other nice surprises we've picked out for you and your baby.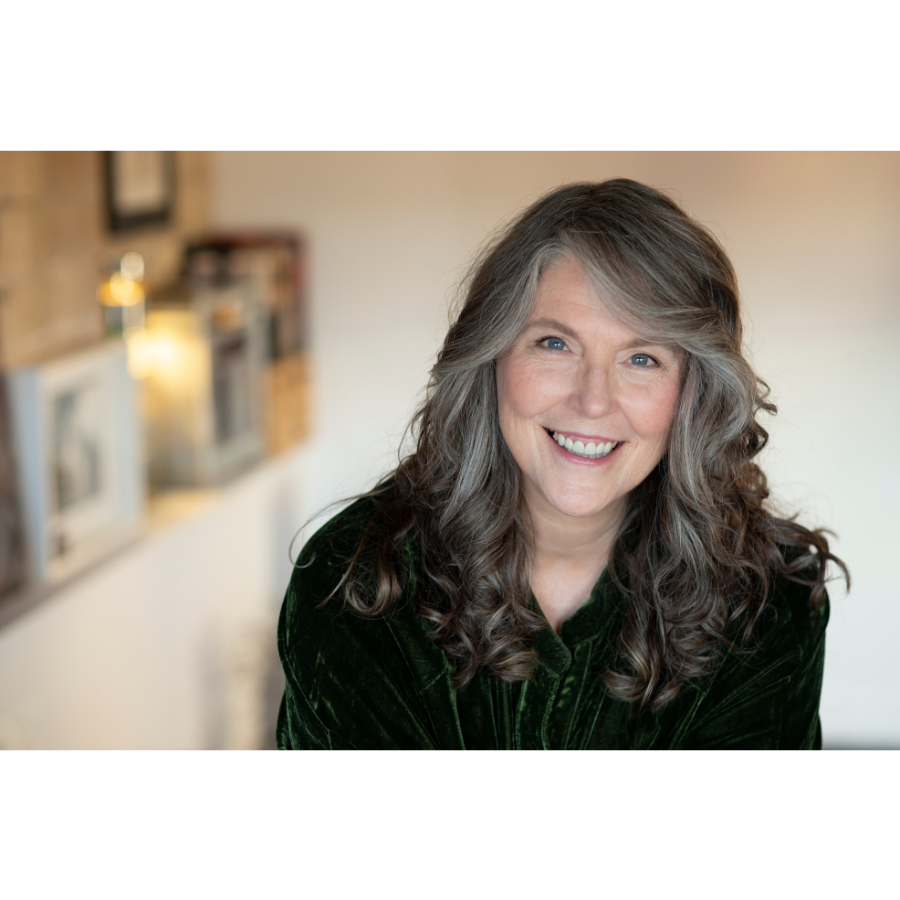 The course creator and teacher is
Tracy Barrett Adams,
Clinical Hypnotherapist & Doula
A third of Tracy's practice is devoted to hypnosis for fertility, childbirth, and new parenthood. A mother of four and birth assistant (doula), Tracy is intimately familiar with the real-world challenges of labor and birth, and she's thoroughly committed to equipping parents to move through challenges calmly and confidently. When not working with pregnancy-related issues, Tracy specializes in chronic pain and migraine, insomnia, and anxiety. Tracy teaches the Integrative Medical Hypnosis Practitioner certification course for the International Certification Board of Clinical Hypnotherapy.

"...even though Tracy was not present at the birth, she was certainly an essential part of the team as our birth instructor. We enjoyed the classes and found the hypno exercises very useful. The exercises are not just useful for the birth but I used them to help me sleep and find comfort during the last weeks of the pregnancy and am using them all the time now to help me get to sleep immediately whenever I get a chance to sleep with a newborn. My husband uses them too! 
Tracy is a great instructor."
Zayanya, Seattle

INFORMATION YOU FIND IN THIS PROGRAM SHOULD NOT BE USED BY YOU AS MEDICAL ADVICE OR AS A SUBSTITUTE FOR PROFESSIONAL MEDICAL ADVICE, DIAGNOSIS, OR TREATMENT. ALWAYS SEEK THE ADVICE OF YOUR MEDICAL PRACTITIONER WITH ANY QUESTIONS YOU MAY HAVE REGARDING A MEDICAL CONDITION OR MEDICAL CHOICES. HYPNOTHERAPY PRODUCTS AND SERVICES DO NOT DIAGNOSE OR CURE DISEASE, RATHER THEY ARE NATURAL PRODUCTS AND SERVICES THAT ARE INTENDED TO BE USED AS A COMPLEMENT TO QUALIFIED MEDICAL CARE. IF YOU REQUIRE MEDICAL ADVICE, DIAGNOSIS, OR TREATMENT, SEE A MEDICAL PRACTITIONER.